You own a well-loved brand that has been around for decades. You provide superior service and deliver on your brand promise. But, being located in a progressive city, strong competitors have sprung up around you. Your loyal customers are getting older and the new generation hardly knows you.
That was Oasis Hotel's predicament when they asked for our help.
Founded in 1966 to provide accommodations to American servicemen stationed at Clark Air Force Base during the Vietnam War, Oasis Hotel positioned itself as a haven—an oasis—in the middle of the city. It offers comfort, security, great food, and first-rate service.
The good news was they've already established a solid reputation with the older generation. They were more than willing to engage and recommend the brand online. We capitalized on this to reach the younger generation.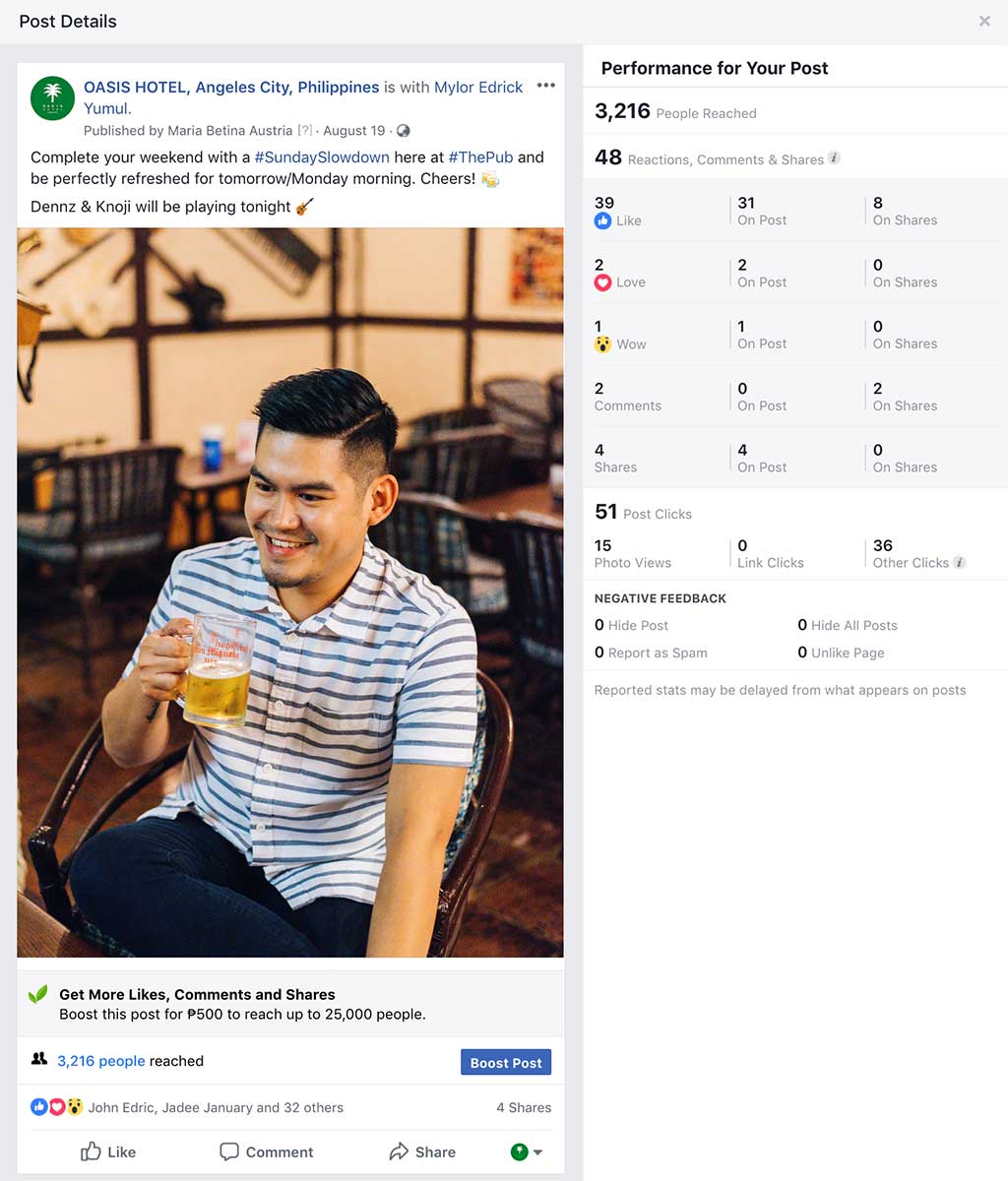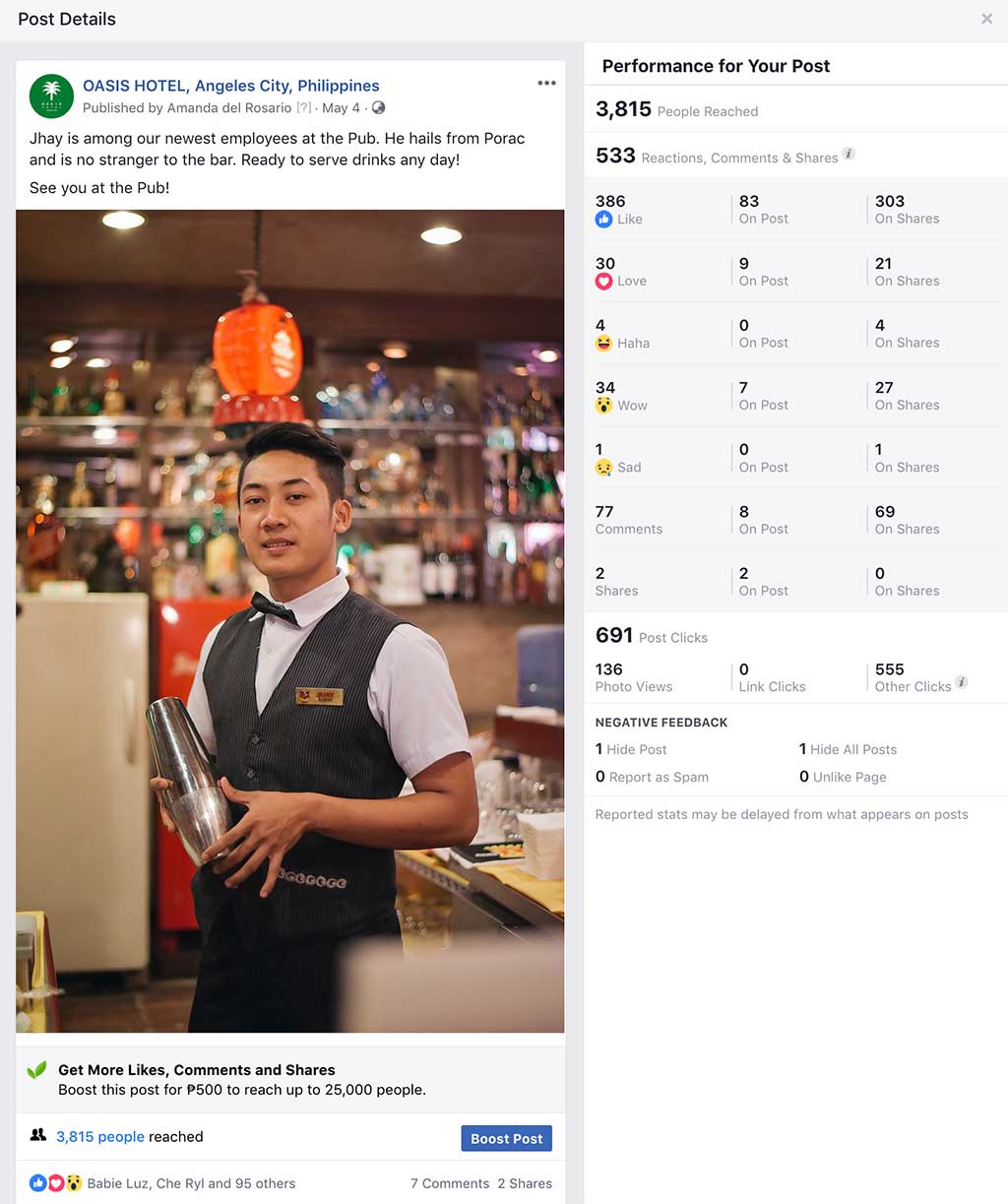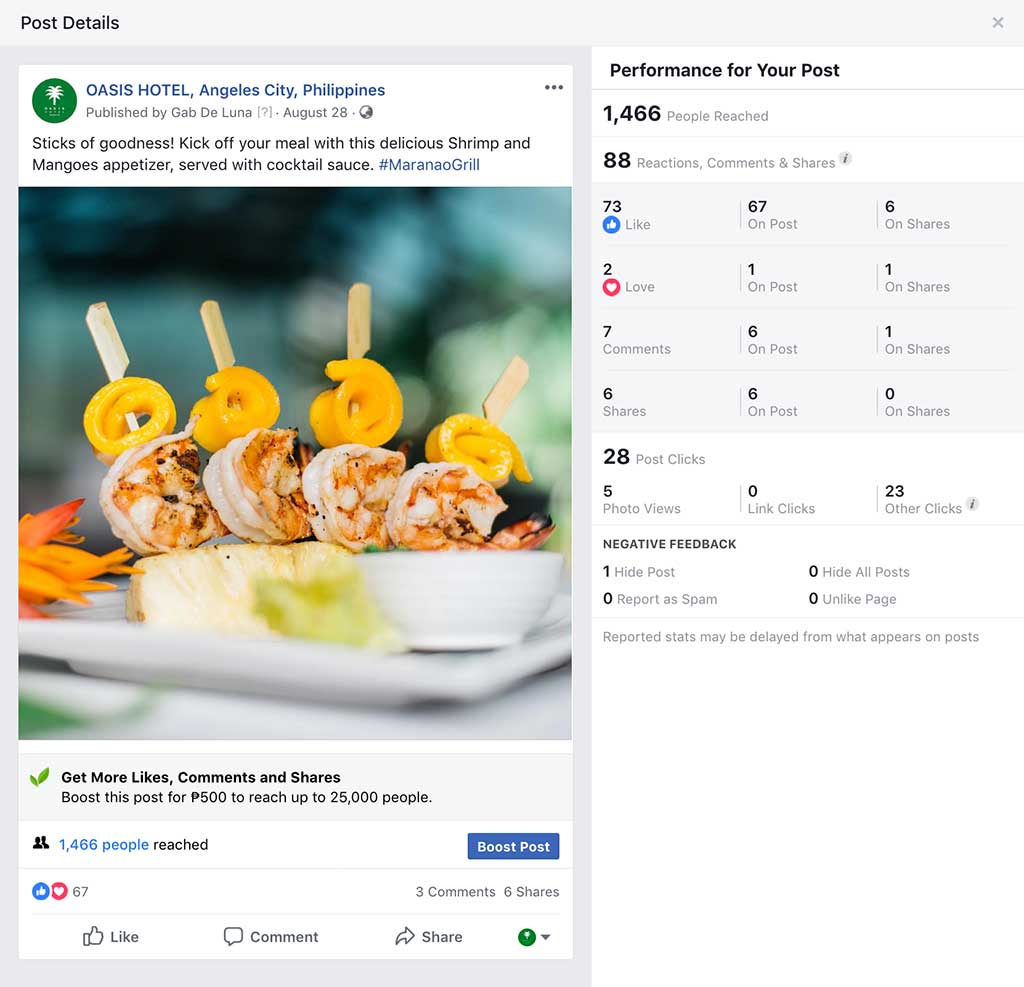 We spent the first 6 months producing high-quality content that tell the hotel's story. Existing fans responded well and tagged their younger friends and family members. Audience engagement per post is consistently around 10% and growing.
After the initial awareness campaign, we now set our sights to more specific goals for each segment of the business.
Day by day, we're creating new sets of loyal customers for Oasis Hotel. Visit their Facebook and Instagram accounts to see how they're doing.
Having trouble reaching a younger audience for your brand? Let us help.